Resources for Students
Do you have questions about what exactly a strike means? Access UMFA's FAQs for students here.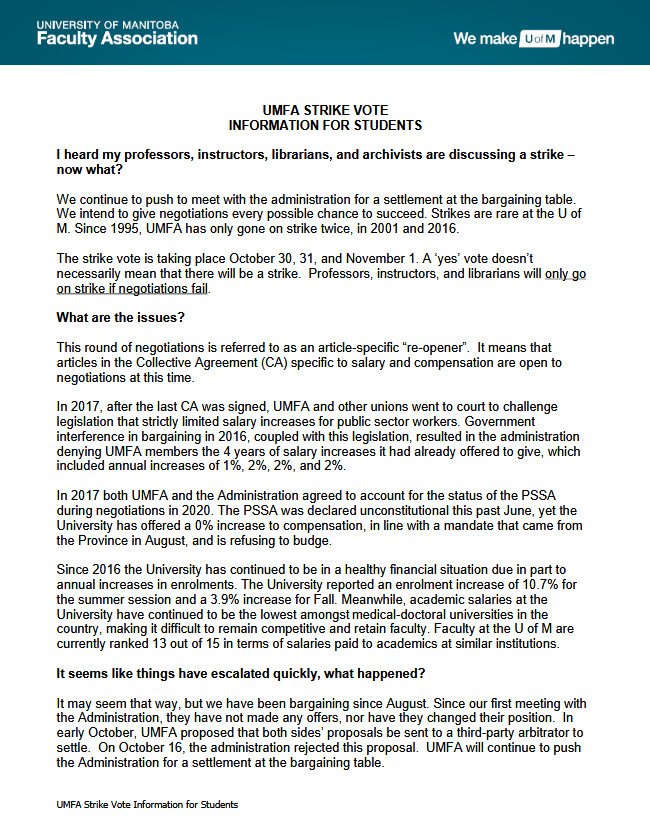 Student template email to UM President Benarroch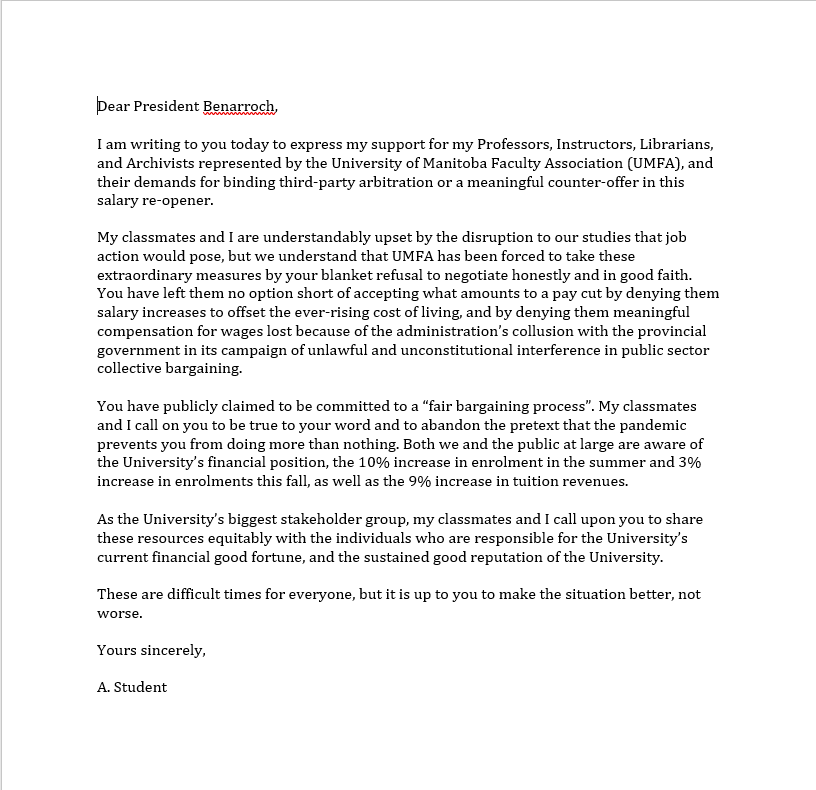 UMSU petition calling for binding arbitration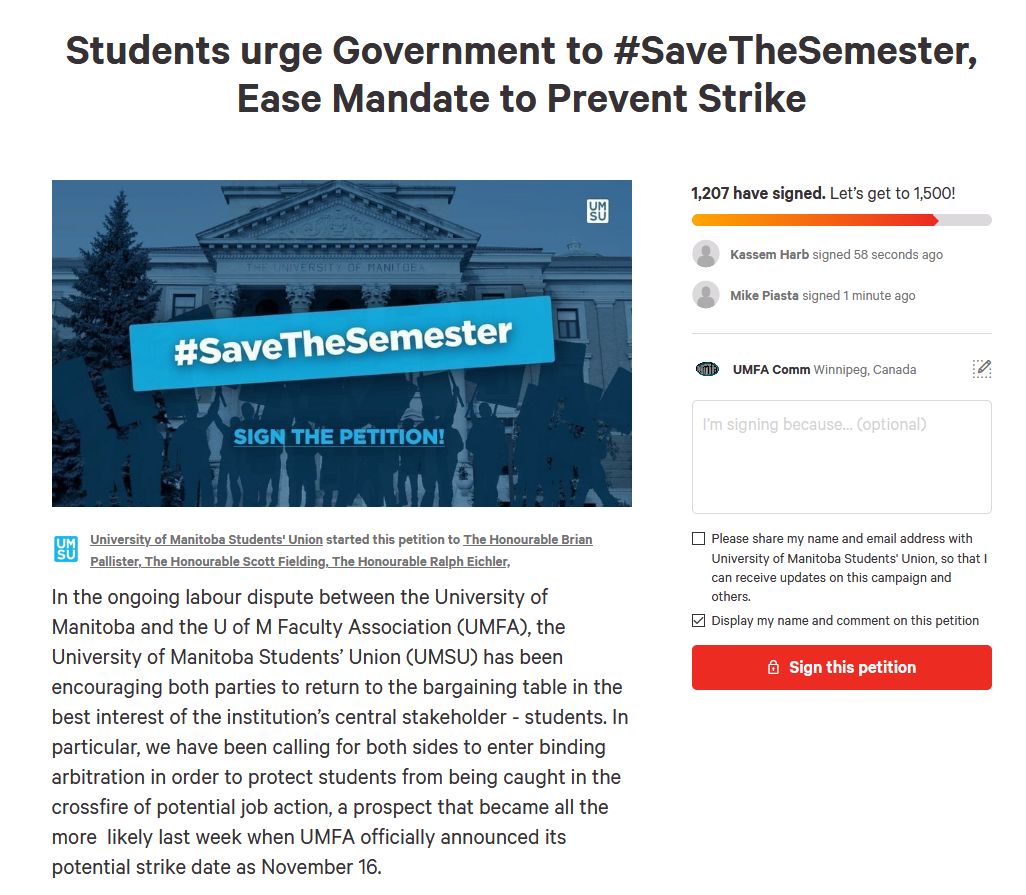 UMFA President Michael Shaw's open letter to students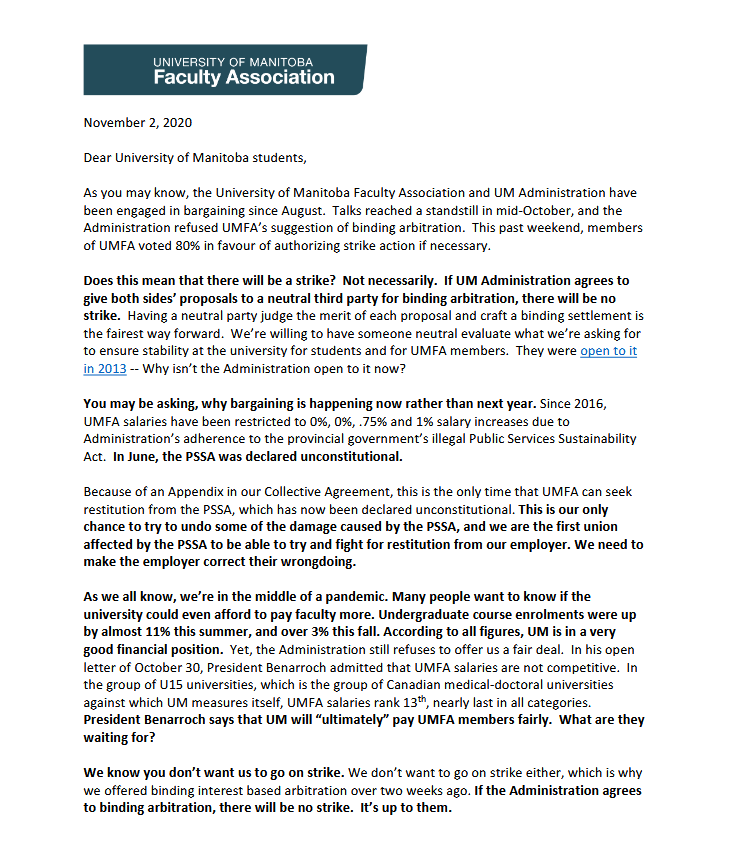 For a quick video presentation about bargaining, click here: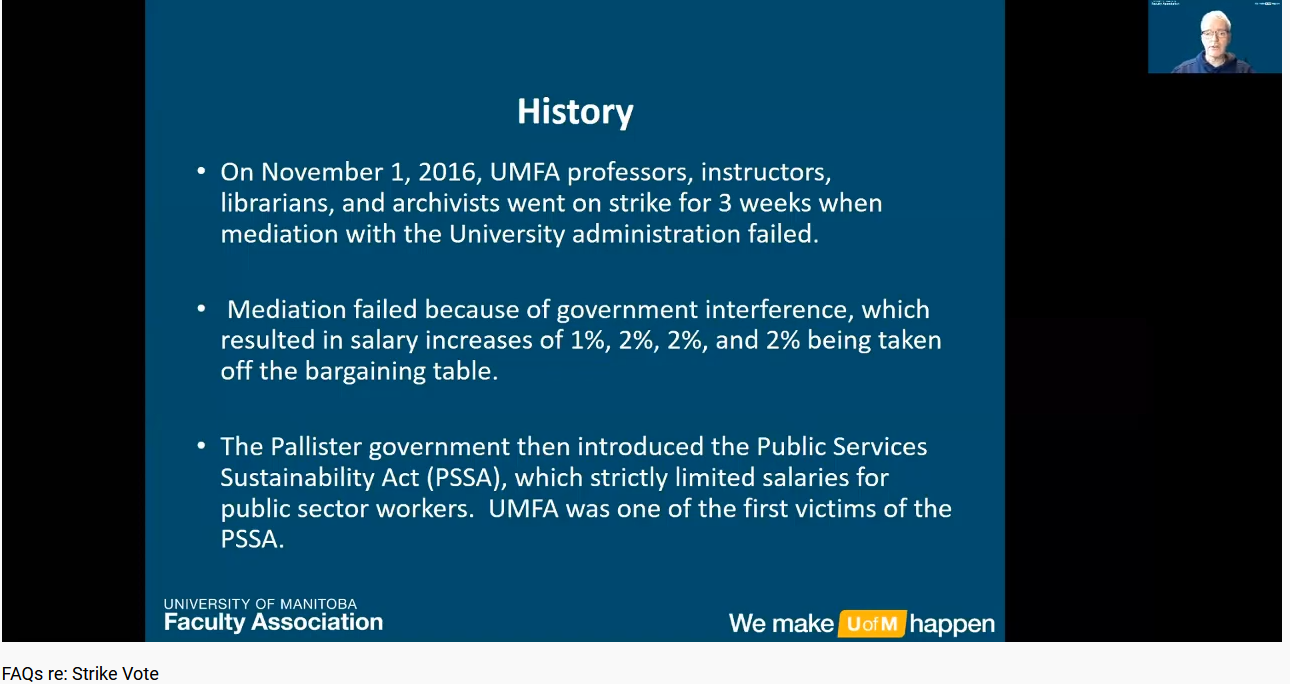 To access mental health supports, click here.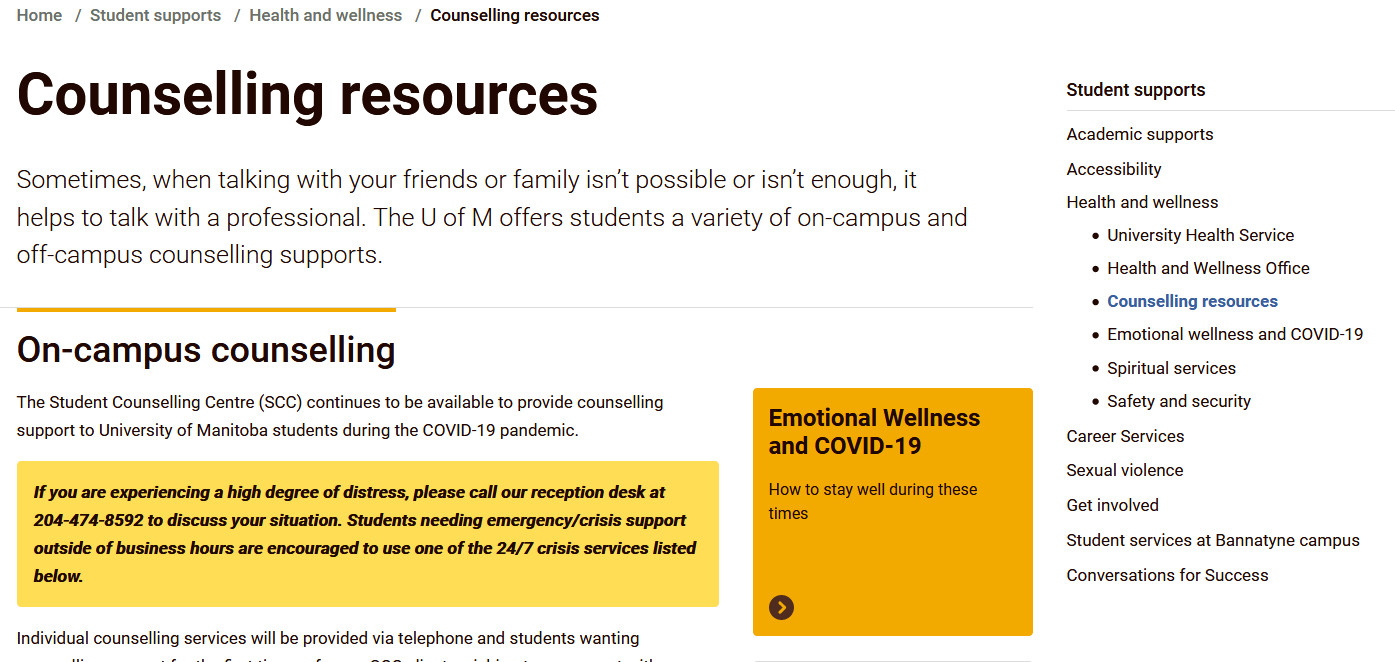 ---
Letter to UMSU: UMFA Student Support Fund