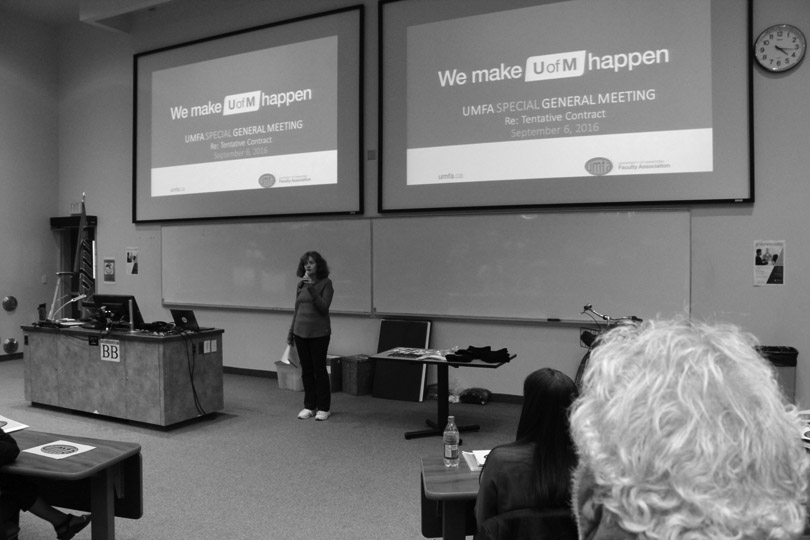 The Ratification Vote that began on September 6 at the Special General Meeting will continue on Thursday, September 7 and Friday, September 8 at the times and locations detailed below.
It is important to note the following, however, which was discussed at the meeting. On your ballot you will find the following qualification:
I accept the proposed collective agreement with the proviso that I understand that the wage rates and benefits of any kind found in it are imposed as a result of the Public Services Sustainability Act ("Bill 28") and not freely collectively bargained as between my union and my employer. My acceptance is therefore conditional on the legal validity of the Public Services Sustainability Act, and subject to revisions of the collective agreement if the Act is found to be unconstitutional.
This text is followed by a 'yes' and a 'no' box, one of which you are asked to mark with an 'x.' As was outlined at the meeting today, as well as in the Chief Negotiator's report sent to you via email, this text comes in response to the wage restraints imposed by the Manitoba Government via the 'Public Services Sustainability Act' (PSSA), a piece of legislation that UMFA holds to be unconstitutional. If you vote 'yes' in this ratification vote, you are affirming that this settlement was bargained under duress, and you accept the settlement with the caveat that should the PSSA be declared unconstitutional by a court of law the Association has asserted its right to avail itself of whatever remedies such a court may order.
Balloting will happen at the following times and locations:
Thursday, September 7
Bannatyne Campus: 9am-1pm in the Brodie Centre Atrium
Fort Garry Campus: 9am-4pm in the 2nd Floor Alcove of University Centre
Friday, September 8
Fort Garry Campus: 9am-4pm in the UMFA Office, 29 Dysart Road (St Andrew's College)